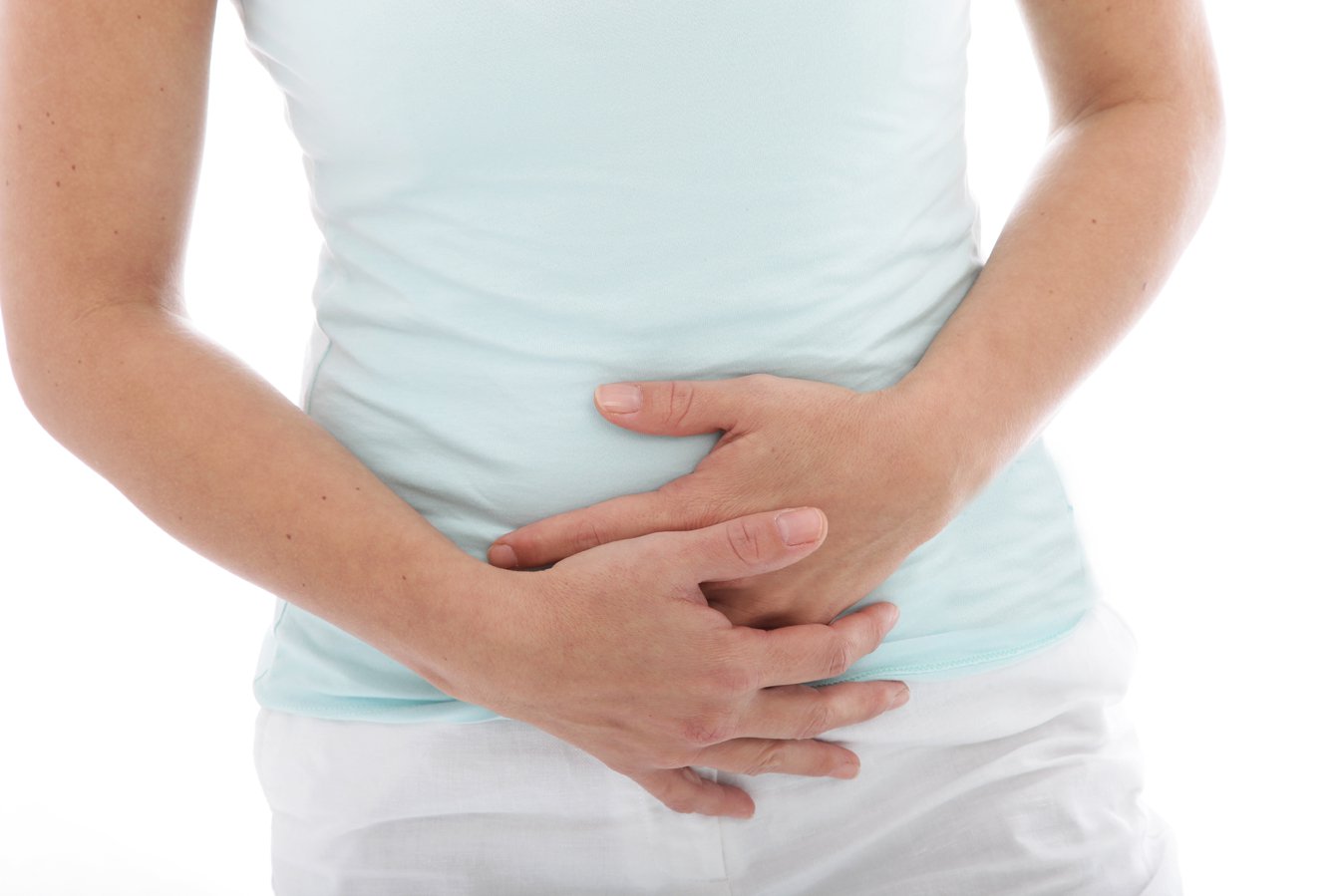 Constipation means different things to different people. For many people, it simply means infrequent passage of feces. For others, however, it means hard stools, difficulty passing them (straining), or a sense of incomplete emptying after a bowel movement. The cause of each of these symptoms of constipation vary, so the approach to each should be tailored to each specific patient.
Constipation also can alternate with diarrhea. This pattern commonly occurs as part of the irritable bowel syndrome (IBS). At the extreme end of the spectrum for it is fecal impaction, which is when the stool hardens in the rectum and prevents the passage of it (although occasionally diarrhea may occur even with obstruction due to colonic fluid leaking around the impacted stool).
The number of bowel movements generally decreases with age. Most adults have what is considered normal, between three and 21 times per week. The most common pattern is one a day, but this pattern is seen in less than half of individuals. Moreover, most are irregular, and don't have bowel movements every day or the same number every day.
Medically speaking, constipation usually is defined as fewer than three bowel movements per week. Severe constipation is defined as less than one bowel movement per week. There is no medical reason to have one every day. Going without one for two or three days does not cause physical discomfort, only mental distress (in some people). Contrary to popular belief, there is no evidence that "toxins" accumulate when movements are infrequent or that constipation leads to cancer.
It is important to distinguish acute (recent onset) constipation from chronic (long duration) constipation. Acute constipation requires urgent assessment because a serious medical illness may be the underlying cause (for example, tumors of the colon). It also requires an immediate assessment if it is accompanied by symptoms such as rectal bleeding, abdominal pain and cramps, nausea and vomiting, and involuntary loss of weight. The evaluation of chronic constipation may not be urgent, particularly if simple measures bring relief.
Causes
Some causes of constipation include:
Antacid medicines containing calcium or aluminum
Changes in your usual diet or activities
Colon cancer
Eating a lot of dairy products
Eating disorders
Irritable bowel syndrome
Neurological conditions such as Parkinson's disease or multiple sclerosis
Not being active
Not enough water or fiber in your diet
Overuse of laxatives
Pregnancy
Problems with the nerves and muscles in the digestive system
Resisting the urge to have a bowel movement, which some people do because of hemorrhoids
Some medications (especially strong pain drugs such as narcotics, antidepressants, or iron pills)
Stress
Underactive thyroid (called hypothyroidism)
Symptoms
Symptoms of constipation include:
Infrequent bowel movements
Straining when going to the bathroom
Hard and/or small feces
Sense of incomplete evacuation after going to the bathroom
Lower abdominal discomfort
Abdominal bloating, occasionally distension
Anal bleeding or fissures from the trauma caused by hard feces
Occasionally diarrhea due to obstruction of the colon by hard stool
Rarely colonic perforation
Psychological distress and/or obsession with having to go to the bathroom
Possible aggravation of diverticular disease, hemorrhoids and rectal prolapse
Remedies
What Should I Do If I Am Constipated?
Take these steps:
Drink two to four extra glasses of water a day, unless your doctor told you to limit fluids for another reason.
Try warm liquids, especially in the morning.
Add fruits and vegetables to your diet.
Eat prunes and bran cereal.
If needed, use a very mild over-the-counter stool softener like docusate or a laxative like magnesium hydroxide. Don't use laxatives for more than 2 weeks without calling your doctor. If you overdo it, your symptoms may get worse.
Diet and lifestyle changes
Your doctor may recommend the following changes to relieve your constipation:
Increase your fiber intake
Adding fiber to your diet increases the weight of your stool and speeds its passage through your intestines. Slowly begin to eat more fresh fruits and vegetables each day. Choose whole-grain breads and cereals.
Your doctor may recommend a specific number of grams of fiber to consume each day. In general, aim for 14 grams of fiber for every 1,000 calories in your daily diet.
A sudden increase in the amount of fiber you eat can cause bloating and gas, so start slowly and work your way up to your goal over a few weeks.
Exercise most days of the week
Physical activity increases muscle activity in your intestines. Try to fit in exercise most days of the week. If you do not already exercise, talk to your doctor about whether you are healthy enough to start an exercise program.
Don't ignore the urge to have a bowel movement
Take your time in the bathroom, allowing yourself enough time to have a bowel movement without distractions and without feeling rushed.
Loosen up with a hot cup
A morning cup of hot java will help. Caffeine has a bowel-loosening effect. Just don't drink too much since it's also a diuretic.
Herbal or decaffeinated tea, or a simple cup of hot water with lemon juice will also help to get things moving.
Dandelion tea has a mildly laxative effect. Steep one teaspoon of the dried root in one cup of boiling water. Drink one cup three times per day.
Wrinkled fruit to the rescue
Prunes are one of the oldest home remedies for constipation. High in fibre, prunes also contain a compound called dihydroxyphenyl isatin, which kicks the colon into action.
Raisins are also high in fibre as well as tartaric acid, which has a laxative effect.
Put the pressure on
You can stimulate your digestive system through acupressure. Using your thumb, apply pressure at the spot four finger-widths above your wrist on the back of the forearm. Do this two minutes per day.
Magnesium-Rich Foods
Magnesium is essential to muscle health and peristalsis, or the movement of food along the digestive tract. Low magnesium consumption has been associated with increased incidence of constipation. [2] Adequate magnesium intake directs water to the bowels, keeping the stool soft and easier to move. Green leafy vegetables like spinach, nuts, and fish are high in magnesium.
Probiotics
Yogurt and kefir make for an excellent breakfast, whether it's consumed as is or mixed with your favorite breakfast cereal or grain-free granola. The probiotic strains of Lactobacillus and Bifidobacterium encourage healthy bowels which translates to easier evacuation. Increased frequency, better stool consistency, and a reduced digestive transit time have all been observed with individuals who consume probiotics.