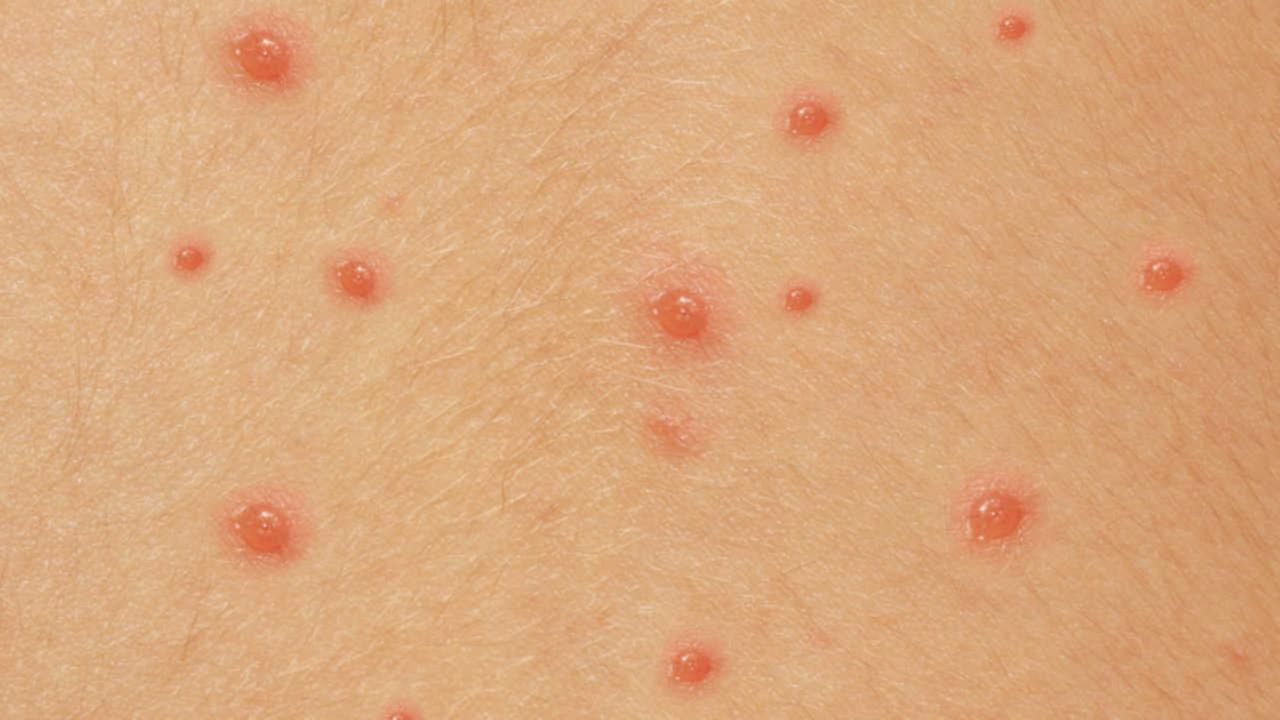 Chickenpox is a viral infection that causes an itchy rash of spots all over the body and flu-like symptoms.
Chickenpox is a common illness that mainly affects children and causes an itchy, spotty rash.
It used to be a common childhood illness in the United States, especially in kids under age 12. It's much rarer now, thanks to the varicella vaccine that kids get when they're 12 to 15 months old, followed by a booster shot at 4 to 6 years of age.
Causes
Chickenpox is caused by the herpes varicella-zoster virus. It is spread by droplets from a sneeze or cough, or by contact with the clothing, bed linens or oozing blisters of an infected person. The onset of symptoms is 10 to 21 days after exposure. The disease is most contagious a day or two before the rash appears and until the rash is completely dry and scabbed over.
Symptoms
The symptoms of chickenpox start one to three weeks after becoming infected.
The main symptom is a rash that develops in three stages:
Spots
red raised spots develop on the face or chest before spreading to other parts of the body
Blisters
over the next few hours or the following day, very itchy fluid-filled blisters develop on top of the spots
Scabs and crusts
after a further few days, the blisters dry out and scab over to form a crust; the crusts then gradually fall off by themselves over the next week or two
Chickenpox is contagious until all the blisters have scabbed over, which usually happens about five or six days after the rash appeared.
Complications
Adults are more susceptible to complications than children, but even in adults, they are rare. If the blisters become infected with bacteria, the risk of complications is greater. Pregnant women, newborns, and infants up to 4 weeks old, as well as those with weakened immune systems, are more likely to suffer complications.
If the skin around the spots and blisters becomes red and tender/sore, they may have become infected. Some people with chickenpox can go on to develop pneumonia.
Encephalitis
inflammation of the brain.
Reye's syndrome
this is a rare, but serious condition that can occur when children and teenagers are recovering from a viral infection, including chickenpox. It causes the liver and brain to swell.
Even though complications are possible, most patients who have them make a full recovery.
Remedies
Baking Soda
Baking soda is one of the popular remedies to give relief from the itching when suffering from chicken pox. When you apply baking soda on the skin and when it dries out there, you are relieved of the irritation the rashes and blisters cause.
Apple Cider Vinegar
Apple cider vinegar is a go-to home remedy for dealing with that itchy chickenpox rash. Dilute one tablespoon of apple cider vinegar in a cup of water and apply it to chicken pox blisters. The acidity helps to ease itching and also quickens the drying process of the blisters. However, this might not be a good idea if your blisters have broken open and you have open sores.
Basil
Basil contains a anesthetic agent called eugenol, which relieves itching and irritation while killing virus that cause infection.
Honey
Another remedy for dealing with chickenpox has been sitting on your kitchen counter all along – honey! According to research honey is effective at combating the varicella zoster virus. And spreading some honey on your blisters can not only tackle the virus but also soothe your skin. So if you're looking for an inexpensive, easily available treatment pick up that bottle of honey.
Brown Vinegar
Brown vinegar contains acetic acid that kills the virus that cause chickenpox. It also dries out blisters so they'll go away faster.