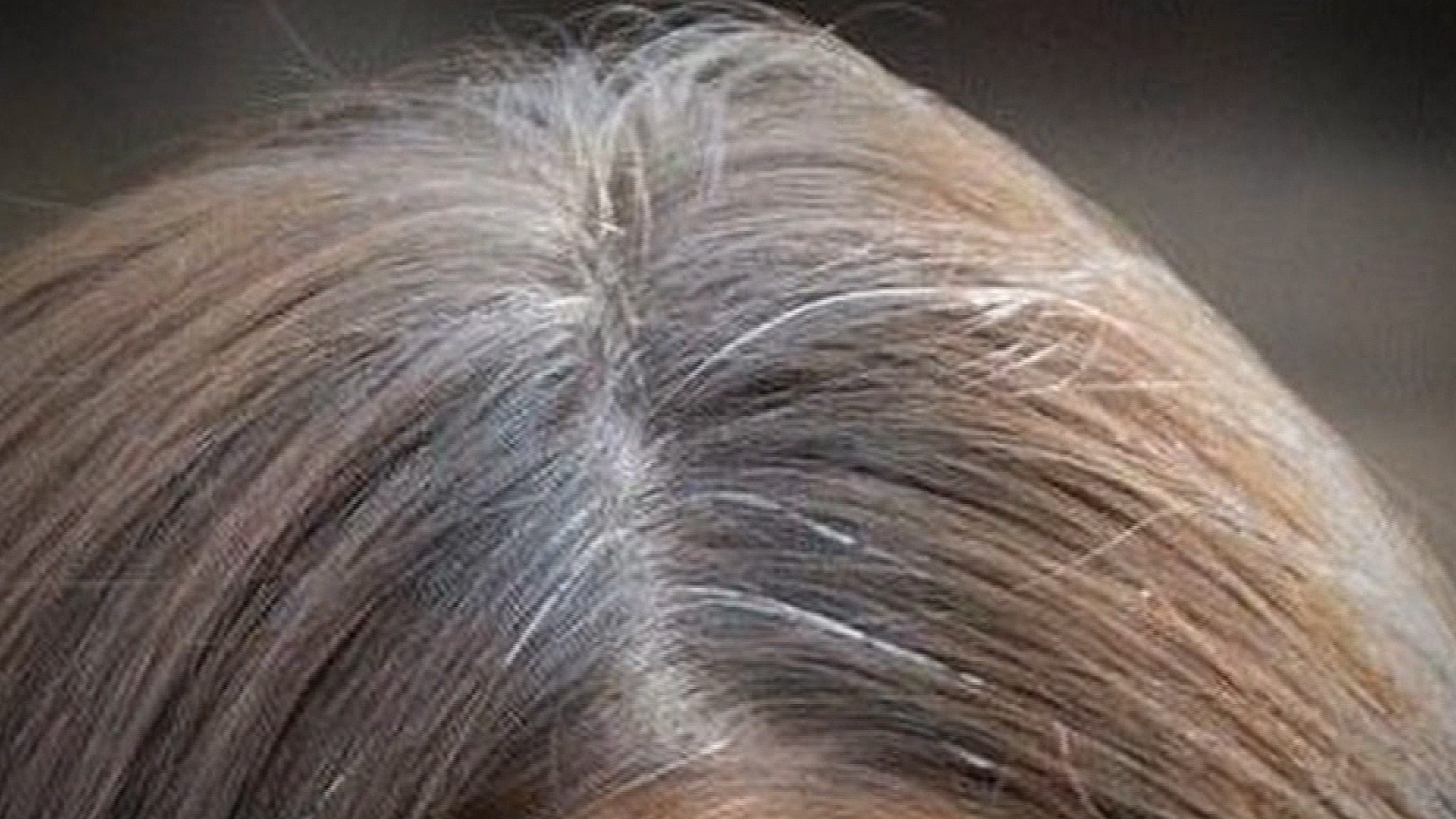 Salt and pepper, silver, pewter, charcoal. Whatever you call it, gray hair happens to all of us at some point. But why do some people go gray in their 20s while others don't see the first sign of silver until age 50? If you're going gray early, what are your options?
Medical Problem?
Going gray, by itself, does not mean you have a medical problem, except in rare cases.
Contrary to popular belief, stress has not been shown to cause gray hair. Scientists don't know exactly why some people go gray early, but genes play a large role.
Also, a vitamin B-12 deficiency or problems with your pituitary or thyroid gland can cause premature graying that's reversible if the problem is corrected, Benabio says.
Some research has suggested a connection between premature graying and lower bone density later in life. But in 2007, a study of about 1,200 California men and women showed no such link.
"Your level of bone density is related to activity level, your weight, your height, your ethnicity. It's not related to your hair or the things controlling the color of your hair," says researcher Deborah J. Morton, PhD, of the University of California, San Diego.
What gray hair says about your health
Those first few strands of grays on your head are often not a welcome sight. They're a sign that we're getting older, whether they arrive prematurely in our 20s or spare us until we're in our late 30s.
Men may have increased risk of heart disease
According to a recent study published by the European Society of Cardiology, gray hair is linked with an increased risk of heart disease in men.
You may have a vitamin deficiency
"Low vitamin B12 levels are notorious for causing loss of hair pigment," says Dr. Karthik Krishnamurthy, director of the Dermatology Center's Cosmetic Clinic at Montefiore Medical Center in the Bronx, New York, tells Good Housekeeping. And a 2013 study found low vitamin D3, serum calcium and serum ferritin levels in people who went gray prematurely.
Your follicles may suffer from 'oxidative stress'
In a new research report … people who are going gray develop massive oxidative stress via accumulation of hydrogen peroxide in the hair follicle, which causes our hair to bleach itself from the inside out. Most importantly, the report shows that this massive accumulation of hydrogen peroxide can be remedied with a proprietary treatment … described as a topical, UVB-activated compound called PC-KUS (a modified pseudocatalase). What's more, the study also shows that the same treatment works for the skin condition, vitiligo.
You are (or were) a smoker
A 2013 study published in the Indian Dermatology Online Journal found that smokers are two and half times more likely to develop premature gray hair than people who do not smoke.
Gray is in your genes
This we know: If your parents or grandparents went gray and did so early, then chances are you will, too. But in a relatively new twist, this 2016 study found the exact gene responsible for gray hair. The study looked at the genomes of more than 6,000 people from Latin America and identified 18 genes that influence hair traits, including IRF4, which previously was known for producing light hair in people of European origin but now is associated with gray hair.
Remedies
Though there are many dyes on the market formulated specifically to cover gray hair, the harsh chemicals in these products make them undesirable to those with an eye for maintaining optimal health.
Fortunately nature provides us with both internal and external remedies for slowing, halting, and sometimes even reversing the growth of gray hair, as well as masking it without hurting our bodies in the process.
Henna
Henna works as a wonderful natural hair colorant. Besides making your hair darker, it will strengthen and condition your lustrous locks.
Tea
Another method for covering gray hair and restoring your natural hair color is to use tea. Black teas work best for darker hues, chamomile for blondes, and rooibos for redheads.
Beet, Carrot, and Lemon Juice
Juicing your hair with beet juice, carrot juice, lemon juice, or a combination of the three, will restore reddish hues or add some vibrant highlights to your existing color. Beets are better for darker reds, carrots for softer orange, and lemon for golden blonde.
Black strap molasses
Prevents and reduces grey hair. It is rich in copper, which helps with the production of hair pigment.
Amla (Indian gooseberry)
A natural astringent that helps retain hair colour.